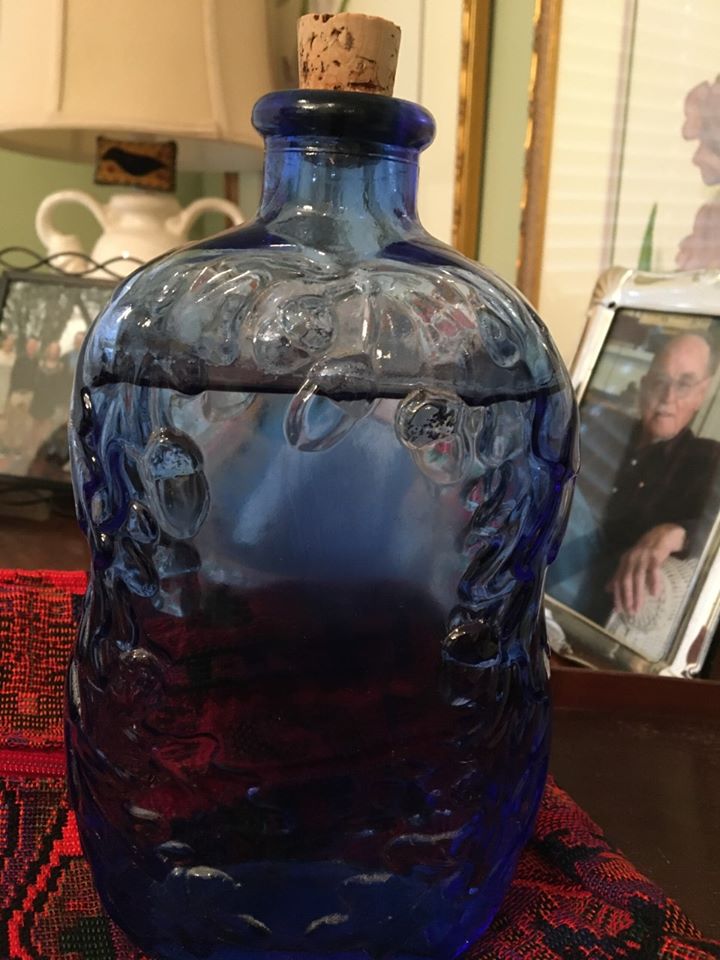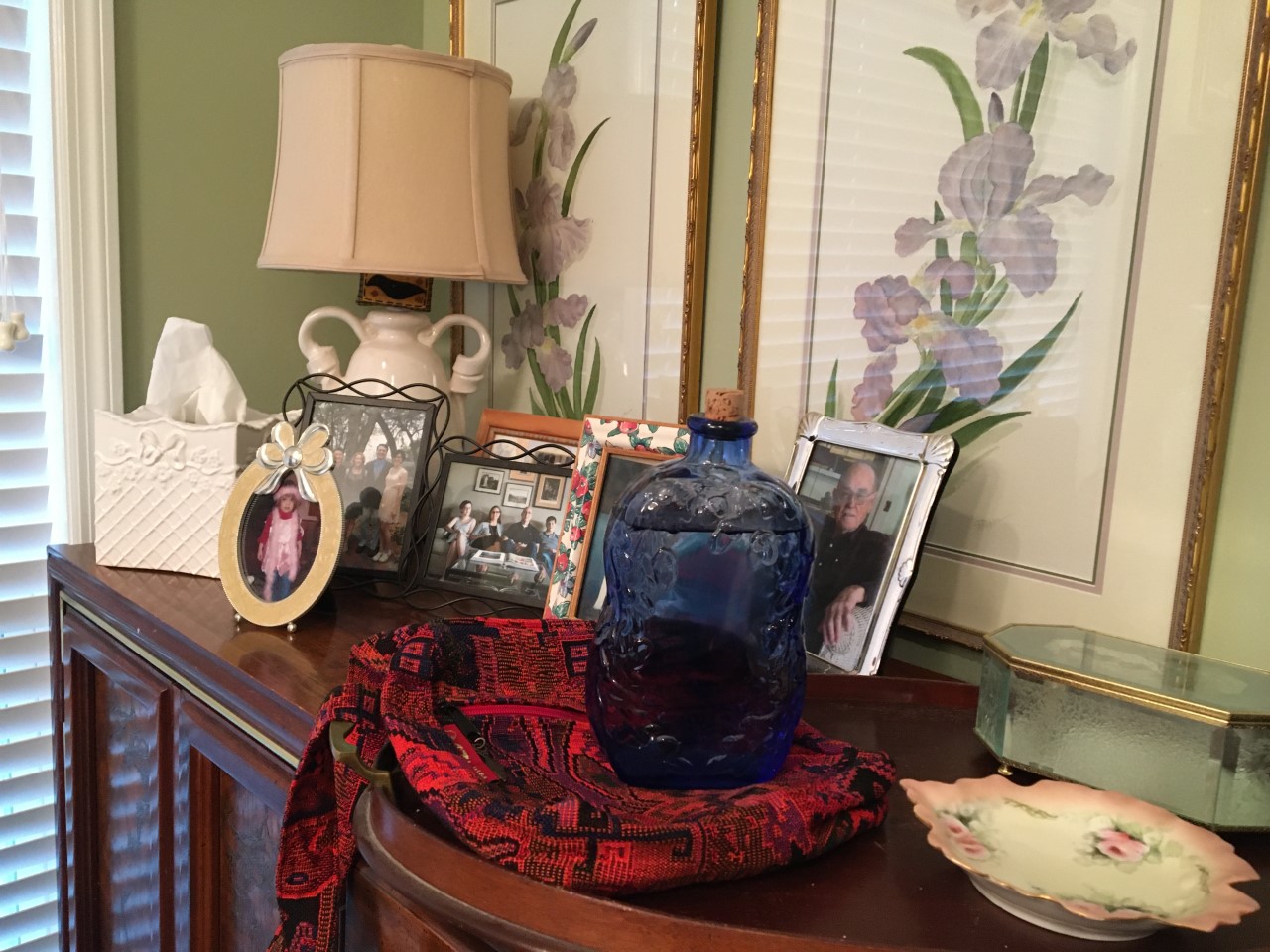 Experiencing Christ…..Each Friday I gather with 4 other women for fellowship, Bible study, and accountability. What a joy it is to "know and be known, love and be loved, admonish and be admonished, serve and be served, and celebrate and be celebrated" ! It has become a highlight of my week. This past week as we exchanged Christmas gifts, I experienced Christ, as I often do, present with us. One of the members of the group gave me a lovely shoulder bag she'd purchased in Israel a few years ago, along with a blue bottle filled with Jordan River water from that trip, as well. She had no way of knowing the treasure she was giving me. It reminded me of an occasion from 2013 when I celebrated a remembrance of baptism with about a dozen elderly women in a retirement center as we studied baptism. My pastor at the time had allowed me to borrow a small bottle of Jordan River water he keeps for special baptism services and cautioned me to use it with care. I had carried a small plastic pipette and some decorative paper napkins, too. And after each center resident and I had shared our remembrances of our baptisms, some from 70 or more years earlier, as tears flowed, I pipetted a few drops of the precious Jordan River water into the palms of each woman. Tears mixed with water in the hands of some. Some touched the water to their faces. Others rubbed it all over their hands. Then our hands were dried with the decorative napkins and we shared hugs and blessings as we parted.
Friday morning, after I opened my gift and told them the story of the baptism remembrance ritual with these elderly widows, each of us shared our baptism story with one another. We learned even more about one another and Christ's work in our lives. Our hearts are being knit together through such moments together!
These experiences reveal the kind of sisterhood in Christ that Elizabeth and Mary experienced during the months when they shared in one another's pregnancies in preparation for the birth of Christ.
If you are not sharing in life with others through small group fellowship and celebrating our shared lives in Christ through the sacraments regularly, I commend it to you for 2020!
disciplerofself.com/worship/experiencing-christ-in-the-sacraments/    
(The pink "Cathy is a Gift from God" picture on this post is the bed tag from a women's retreat- Blue Lake Walk to Emmaus #62 in December 1992.  It was there that the Lord revealed himself to me in the most intimate and personal ways I had ever experienced….. I embraced the gift of his Lordship I my life.  It was the most precious gift I have ever received.)