About the Author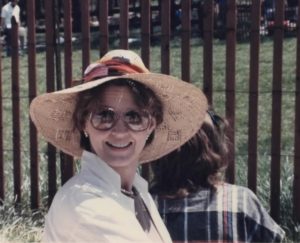 This personal weblog,  initiated in 2005, invites others to stroll alongside Cathy Boyd Byrd in a spiritual journey, as devoted followers of Jesus Christ.
Cathy Byrd is a Christian Educator and Life Recovery Counselor. She is a student (disciple) of the Holy Spirit and shares with her students (disciples) the things the Lord teaches her through the Word, incorporating experiences interpreted through the Word, cherished traditions of her faith, and reasoning that comes from seeking the mind of Christ in accountable community. She is United Methodist, married to Bill since 1972, mother of 2, and grandmother of 5. Her journey of faith has been lifelong and continues to be an adventure with the trailblazer and guide, Jesus Christ!
Cathy is the Program Manager for a women's residential recovery program, Titus 2 Partnership, Inc.(www.titus2.life) in Panama City, Florida.
---
My Posts
October 18, 2017
I was reading information today about a workshop on reducing "control dramas" Here's some of the information: "What is a Control Drama: How Do We Interact without Tension? How to Recognize Intimidator Behavior How to Recognize Poor Me Behavior How to Recognize Interrogator Behavior How to Recognize Aloof Behavior Assertive Communication Creates Balance for Any Control Drama" Man, oh, man! I wish I had had something like this to alert me to how to deal with...
read more»