About the Author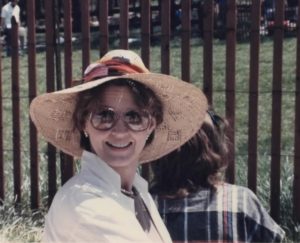 Cathy Boyd Byrd invites others to join her in considering topics of interest to those on the Christian spiritual journey.....discipleship, spirituality, mental health, Christian growth, and Bible study. Cathy enjoys working with others as they transition from emotional emergency and brokenness to spiritual emergence and abundant living! Many of the topics about which Cathy writes are interrelated as experienced in her own life and in the lives of those with whom she works in counseling, teaching, and case management, and in friendships. She believes that sharing our journey of Christian growth and spirituality helps us know God and ourselves better and connects us with others!
Cathy is a Christian Educator, Life Recovery Counselor, and an ordained Deacon through Christian Leaders Institute . She is a student (disciple) of the Holy Spirit and shares with her discipleship students the things the Lord teaches her through Bible study and contemplation, incorporating her own experiences of Christian growth, spirituality, and cultivating mental health as interpreted through the Word and the cherished traditions of her faith. She believes in pursuing reason through prayerful discussion that includes seeking the mind of Christ in accountable community. Her religious identity is rooted in evangelical and Wesleyan beliefs. Cathy is married to Bill since 1972, Mother to 2, and grandmother Gigi to 5. Her journey of faith has been a lifelong adventure with the trailblazer and guide, Jesus Christ!
Cathy is the Program Manager for a women's residential life recovery program, Titus 2 Partnership, Inc.(www.titus2.life) in Panama City, Florida.
---
My Posts
October 6, 2018
In many churches and among a number of Christians, there are some hard conversations that go on about standards for doctrine and leadership, about what is truly God's will, what it means to be inclusive and loving in a culture that demands so much in terms of diversity and individuality, and even whether or not we can or should trust in the authority of God's Word…. I've have been thinking this week about some hard conversations, too, in other contexts. Some of you know that I work with...
read more»