About the Author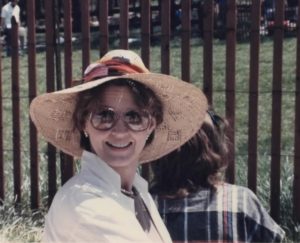 This personal weblog,  initiated in 2005, invites others to stroll alongside Cathy Boyd Byrd in a spiritual journey, as devoted followers of Jesus Christ.
Cathy Byrd is a Christian Educator and Life Recovery Counselor. She is a student (disciple) of the Holy Spirit and shares with her students (disciples) the things the Lord teaches her through the Word, incorporating experiences interpreted through the Word, cherished traditions of her faith, and reasoning that comes from seeking the mind of Christ in accountable community. She is United Methodist, married to Bill since 1972, mother of 2, and grandmother of 5. Her journey of faith has been lifelong and continues to be an adventure with the trailblazer and guide, Jesus Christ!
Cathy is the Program Manager for a women's residential recovery program, Titus 2 Partnership, Inc.(www.titus2.life) in Panama City, Florida.
---
My Posts
March 20, 2018
I have referenced before educator Dr. Ruby K. Payne and her book, Bridges Out of Poverty, that helped me so much to understand the hidden rules associated with the three broad socio-economic classes.   Another book of hers, A Framework for Understanding Poverty,  was also helpful in developing my awareness of internal and external resources that people either have within them or that they have access to through others.  After working with homeless people in a day counseling center and doing...
read more»