About the Author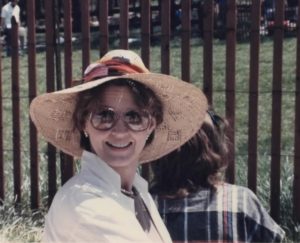 This personal weblog,  initiated in 2005, invites others to stroll alongside Cathy Boyd Byrd in a spiritual journey, as devoted followers of Jesus Christ.
Cathy Byrd is a Christian Educator and Life Recovery Counselor. She is a student (disciple) of the Holy Spirit and shares with her students (disciples) the things the Lord teaches her through the Word, incorporating experiences interpreted through the Word, cherished traditions of her faith, and reasoning that comes from seeking the mind of Christ in accountable community. She is United Methodist, married to Bill since 1972, mother of 2, and grandmother of 5. Her journey of faith has been lifelong and continues to be an adventure with the trailblazer and guide, Jesus Christ!
Cathy is the Program Manager for a women's residential recovery program, Titus 2 Partnership, Inc.(www.titus2.life) in Panama City, Florida.
---
My Posts
September 21, 2017
My car is back in the shop today for some of its 140,000 mile service after a quick oil change and airbag warranty service yesterday….It's 2006 Honda Element I've had 3 years and it had 53,000 miles when I got it. The service rep said, "You drive a lot of miles!" Uh, yes. And that's only part of the miles involved in ministry, as we also have a Titus 2 car that is used a few times a week for the women to all go to church 2-3X a week and to the grocery store...
read more»