About the Author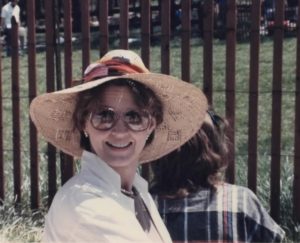 Cathy Boyd Byrd invites you ponder topics of interest to those on the Christian spiritual journey.....spirituality, mental health, Christian growth, Bible study. For some it begins as a transition from emotional emergency of brokenness to spiritual emergence and abundant living! Share your journey with others!
Cathy is a Christian Educator, Life Recovery Counselor, and ordained deacon. She is a student (disciple) of the Holy Spirit and shares with her students (disciples) the things the Lord teaches her through the Word, incorporating experiences interpreted through the Word, cherished traditions of her faith, and reasoning that comes from seeking the mind of Christ in accountable community. She is evangelical and Wesleyan, married to Bill since 1972, Mother of 2, and grandmother Gigi of 5. Her journey of faith has been a lifelong adventure with the trailblazer and guide, Jesus Christ!
Cathy is the Program Manager for a women's residential recovery program, Titus 2 Partnership, Inc.(www.titus2.life) in Panama City, Florida.
---
My Posts
June 18, 2018
There is an vastness to God that invites us continually to come near and know him better.  It is one of the things that delights me…..that there will always be more to know of God. However, as I have discipled others there are some basics that seem to present themselves as most necessary to a foundation of knowing God. They are: –  That God is.  He is present   That God is Good.  All that he does will ultimately prove to have been in our best interest.   That God is...
read more»