About the Author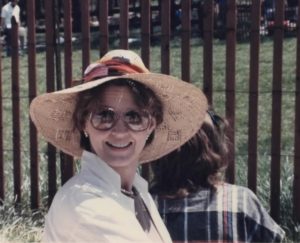 This personal weblog,  initiated in 2005, invites others to stroll alongside Cathy Boyd Byrd in a spiritual journey, as devoted followers of Jesus Christ.
Cathy Byrd is a Christian Educator and Life Recovery Counselor. She is a student (disciple) of the Holy Spirit and shares with her students (disciples) the things the Lord teaches her through the Word, incorporating experiences interpreted through the Word, cherished traditions of her faith, and reasoning that comes from seeking the mind of Christ in accountable community. She is United Methodist, married to Bill since 1972, mother of 2, and grandmother of 5. Her journey of faith has been lifelong and continues to be an adventure with the trailblazer and guide, Jesus Christ!
Cathy is the Program Manager for a women's residential recovery program, Titus 2 Partnership, Inc.(www.titus2.life) in Panama City, Florida.
---
My Posts
November 18, 2017
Some people have jobs in which they do the same thing well again and again.  I have generally been surprised by the variety and unexpected nature of daily activities that I encounter, but one thing has become more and more consistent…..the concept of boundaries as a daily task that has to be modeled, taught, and reinforced with women with whom we work at Titus 2.  Coming from the kind of chaotic, unstructured, relationally deficient, and self-interest based lifestyle in which most of...
read more»