About the Author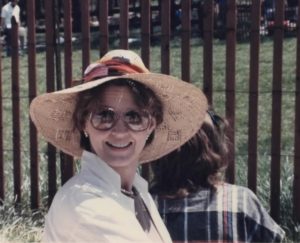 Cathy Boyd Byrd invites others to join her in considering topics of interest to those on the Christian spiritual journey.....discipleship, spirituality, mental health, Christian growth, and Bible study. Cathy enjoys working with others as they transition from emotional emergency and brokenness to spiritual emergence and abundant living! Many of the topics about which Cathy writes are interrelated as experienced in her own life and in the lives of those with whom she works in counseling, teaching, and case management, and in friendships. She believes that sharing our journey of Christian growth and spirituality helps us know God and ourselves better and connects us with others!
Cathy is a Christian Educator, Life Recovery Counselor, and an ordained Deacon through Christian Leaders Institute . She is a student (disciple) of the Holy Spirit and shares with her discipleship students the things the Lord teaches her through Bible study and contemplation, incorporating her own experiences of Christian growth, spirituality, and cultivating mental health as interpreted through the Word and the cherished traditions of her faith. She believes in pursuing reason through prayerful discussion that includes seeking the mind of Christ in accountable community. Her religious identity is rooted in evangelical and Wesleyan beliefs. Cathy is married to Bill since 1972, Mother to 2, and grandmother Gigi to 5. Her journey of faith has been a lifelong adventure with the trailblazer and guide, Jesus Christ!
Cathy is the Program Manager for a women's residential life recovery program, Titus 2 Partnership, Inc.(www.titus2.life) in Panama City, Florida.
---
My Posts
November 30, 2020
My morning meditation……        Last night at our weekly small group at Titus 2 we talked about some conditions, or states of mind, that can lead to relapse. Historically referred to by the acronym H.A.L.T.- hungry, angry, lonely, or tired. We talked about the ways in which those conditions can lure us into irrational thinking that blocks our ability to exercise self- control ( or overrides our ability to choose to allow the Holy Spirit to be our control!) After our meeting...
read more»