About the Author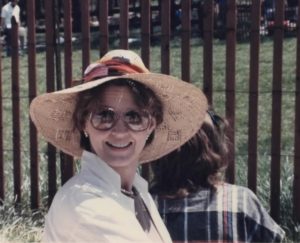 This personal weblog,  initiated in 2005, invites others to stroll alongside Cathy Boyd Byrd in a spiritual journey, as devoted followers of Jesus Christ.
Cathy Byrd is a Christian Educator and Life Recovery Counselor. She is a student (disciple) of the Holy Spirit and shares with her students (disciples) the things the Lord teaches her through the Word, incorporating experiences interpreted through the Word, cherished traditions of her faith, and reasoning that comes from seeking the mind of Christ in accountable community. She is United Methodist, married to Bill since 1972, mother of 2, and grandmother of 5. Her journey of faith has been lifelong and continues to be an adventure with the trailblazer and guide, Jesus Christ!
Cathy is the Program Manager for a women's residential recovery program, Titus 2 Partnership, Inc.(www.titus2.life) in Panama City, Florida.
---
My Posts
December 13, 2017
There are some things in which age and perspective provide a distinct advantage…..faith, hope, and love are among them. If one is spiritually inclined toward a biblical worldview one can always rest in the assurance that "it all ends well", maybe not in the troubles of all the world in one's own lifetime, but across the ages and in the end, God's will is going to be done. And it will be good. And even in one's own lifetime, if one is faithful in trusting and committing her life to...
read more»